Our Netcorp team specialises in the delivery of solutions associated with the concrete and aggregate industry. Many of our clients in this space have benefited from having previously unseen transparency of their fleet and logistical movements of their vehicles with drivers increasing their safety and efficiency. We have provided many safety and productivity solutions in this space with the following clients and other vehicle tracking services in the concrete industry.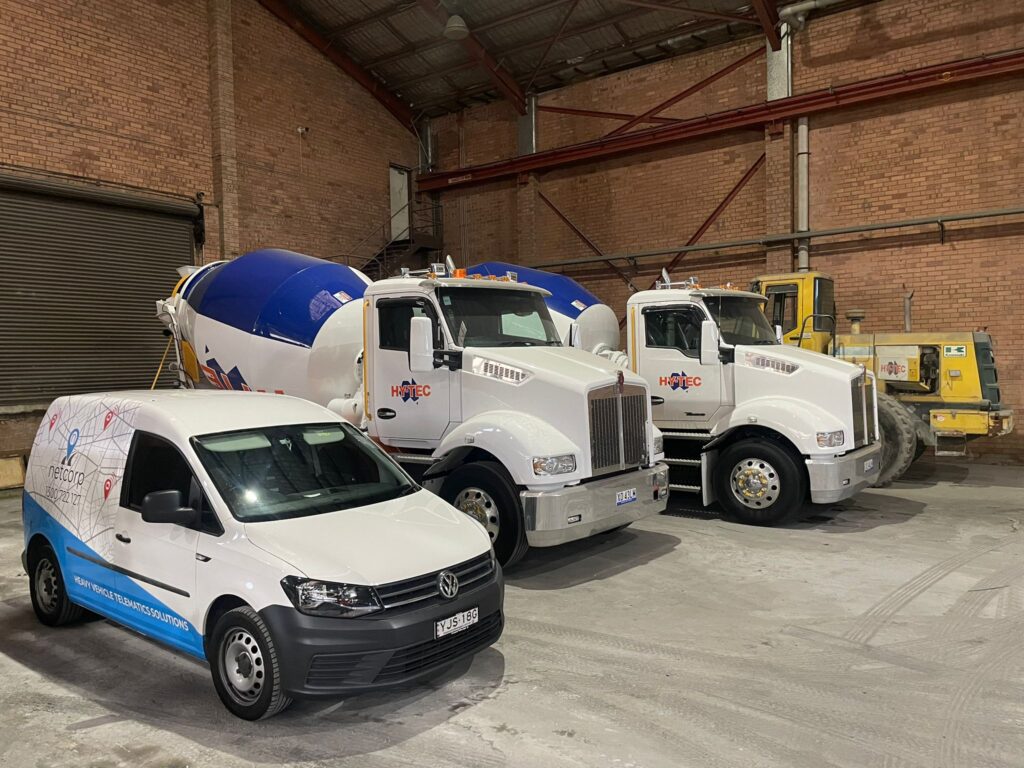 Netcorp is leading the way in vehicle tracking in the concrete and aggregate industry by supplying solutions that give operators complete transparency of their fleet. The task of being able to provide and install a reliable telematics solution for any heavy vehicle fleet type is one thing, but for it to survive in one of the harshest logistical environments is another.
We have proven time and time again that we are capable of delivering to whatever size and scale is needed and follow up with the service this industry requires. Browse our site for more of our industries and services such as equipment tracking in Sydney.
Netcorp is one of the few providers that have their own development team with a system that has been purpose built from the ground up.
This is why integrating into third party systems such as Command Alkon, Jonel and Archer Batching systems is something we are more than capable of. We have continuously developed our algorithms that have been proven accurate with system statusing and offer our clients the best transparency for reliable and accurate ready mix concrete delivery.
Agitator Vehicle Telematics
With the collaboration of our R&D team and some of our valued clients, we have been able to develop a system that is capable of monitoring many of the end to end delivery processes in the ready-mix concrete industry including these features listed below: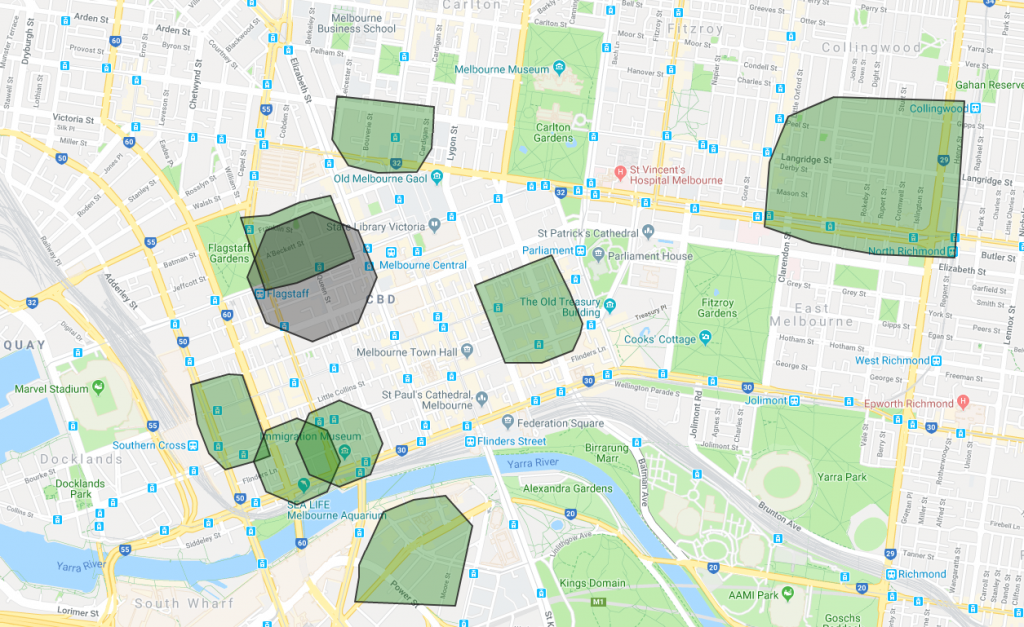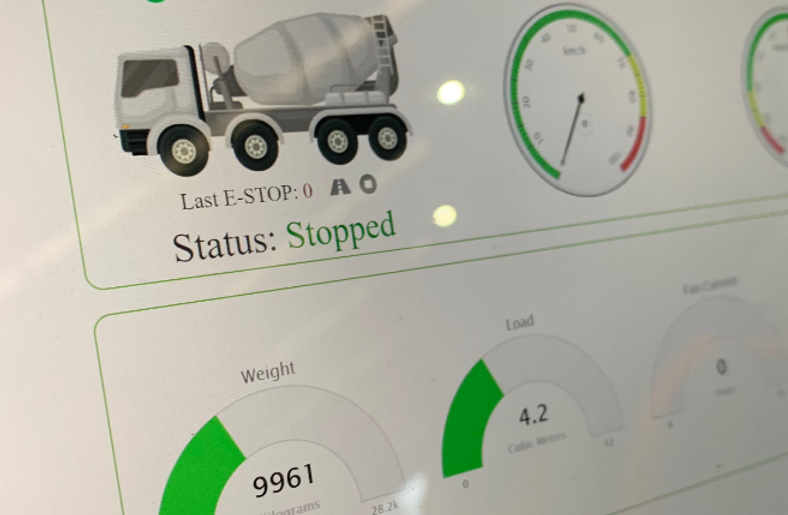 Barrel Rotation Direction (Mix / Pour / Stop)

Barrel Rotation Speed

Barrel Rotation Counter (Per Job/Lifetime)

Barrel Lifetime Statistics

Historical De-dagging records

Concrete Buildup Monitoring

Water Added throughout the delivery process

Complete Vehicle CAN Integration

Fuel consumed per delivery

Mileage per delivery

Real-Time Slump (PSI) Pressure Monitoring

Return Concrete Monitoring

Bluetooth Connectivity for driver visibility

Live Dashboard and Reporting Suite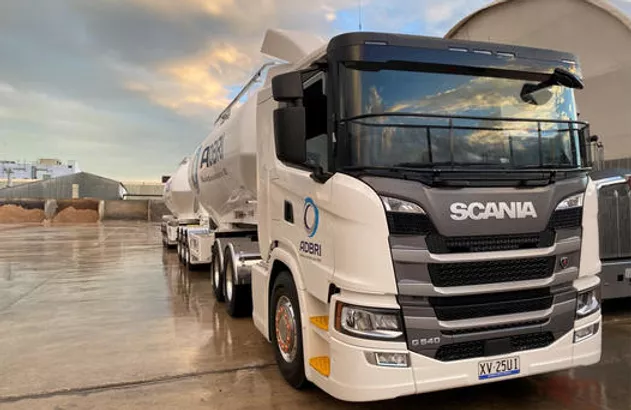 Tipper and Tanker Solutions
Alongside the agitator telematics, we also offer our clients a complete suite of solutions to manage the delivery and compliance of their cement and aggregate logistics. Through our learnings and dealing with industry leaders in this area, we have been able to develop a system that can easily monitor and give real-time information on the complete delivery process to instantly inform your team of logistic staff.
PTO usage reporting and monitoring

Complete Vehicle CAN Integration

Live Onboard Mass Management

Multi-Axle Mass Management

Customised Pre-Start Checks

Driver Fatigue Management

Pro-Active Rest Break Management

Fuel consumption per delivery

Mileage per delivery

Bluetooth Connectivity for driver visibility

Live Dashboard and Reporting Suite