Centrally Managed Pre-start Check System 
Driver monitoring systems require all heavy vehicle drivers to fill in their driver pre-start inspection reports which involve checking over the vehicle they are about to drive, prior to starting any shift. This is to minimise the chance incidents caused by faults, damage or maintenance related issues. It is also the responsibility of a heavy vehicle operator to ensure that any identified faults are attended to in an efficient and structured manner in order to avoid unwanted progression of issues as part of their Chain of Responsibility requirements.
Netcorp has developed its own integrated Pre-Start check platform within our telematics system, which allows you design and rollout pre-start check forms centrally from any web interface to the driver's interface. Simply include the required questions and pictures to prompt the driver for in the specific vehicle or vehicle group types in your fleet and deploy them instantly.
You can monitor your pre-start completions in real time as they are being performed by drivers and ensure that when your fleet is out and mobile that all drivers have completed these in the appropriate manner. You can also apply a severity level of 1-3 to each question to ensure that any pre-start failure on a Severity 3 (high) level prompts to driver to NOT drive the vehicle without a supervisor's authority or inspection. This ensures that smaller risk items don't disrupt your fleet productivity and that your operation also maintains a structured Chain of Responsibility that meets industry requirements
Customisable Pre-Start Reports
Vehicle fleets come in all shapes and sizes and there isn't a single solution for any one fleet. Pre-start checks vary from vehicle to vehicle and that is why Netcorp's solution provides you with a platform that allows you to have central control in a single platform. You can customise your layouts, questions, pictures, and responses in our telematics platform directly and easily deploy these throughout your fleet with a few simple clicks of a button. With our centrally managed pre-start reports, you can increase the efficiency, productivity and keep digital records of all your essential pre-start inspections.
Customise pre-starts per Vehicle Type / Make / Model

Built in design wizard to add photos, instruction and pre-emptive responses
Take photos of faults during the pre-start process and Adhoc Faults and issues throughout the shift 

Integrate faults found into 3rd party fleet maintenance systems or manage these faults using Netcorp's own CoR process

Set different levels of fault severity to decrease the amount of vehicles being held up over minor or non-safety related issues

Ensure full transparency of existing faults on a vehicle by multiple drivers of the same vehicle seeing all currently tagged faults for the vehicle they are signing onto

Manage any faults raised during the pre-start process centrally with other staff in the logistics chain

complete digital (paperless) process included the storing and archiving of all completed pre-start reports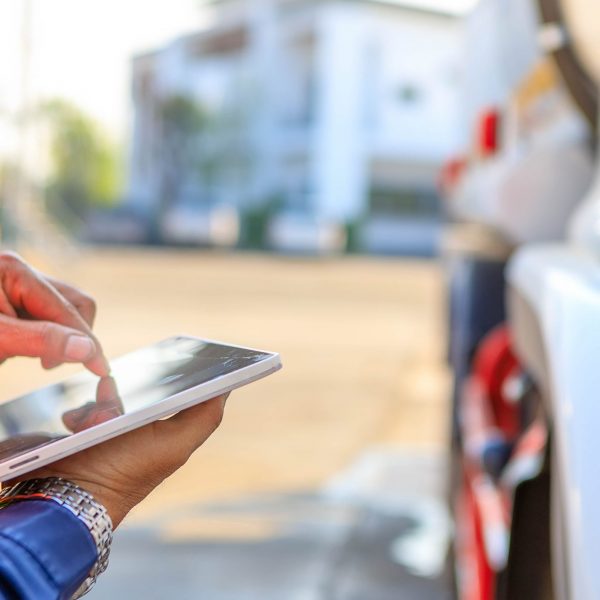 Driver Monitoring Systems & Fault Reporting and Management
Managing faults in large fleets can become a cumbersome task especially when dealing with LOD contractor drivers whom you still have a CoR (Chain of Responsibility) commitment to. Netcorp's centrally managed fault reporting process allows your drivers to raise issues and digitally manage these processes through an escalation process based on the predetermined severity of the fault. 
If a fault is raised by the driver that has a high severity level and may pose a risk to the vehicle being driven, the vehicle goes through a simple yet effective CoR process and will not allow that vehicle to be used until a supervisor inspects the vehicle. When driving, the vehicle with a fault instantly alerts the appropriate members in the CoR process to ensure any risk is avoided and the issue can be addressed as soon as possible.
Contact us today for more information!